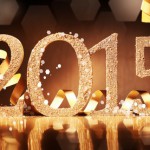 Last year was a good one for the beef industry and the economy in general in the United States, and 2015 is set to continue the strong growth seen throughout the past 12 months. In fact, the US is set to be one of the biggest influencers in the global beef market, with cattle prices rising around the world due to strong demand, a tight supply, and a stronger dollar value.
While analysts are predicting that supplies will be tight in the first quarter of 2015, more cattle will be available later in the year. Another trend will be the widening gap between the premium and ground beef market prices. Although ground beef will remain at a steady price, the price of premium beef will continue to rise due to record high demand.
Experts believe that in general, demand for beef is at one of the strongest levels in recent history, and that will even help pricing for both chicken and pork. This demand is not unique to the US alone. There is strong demand from several parts of the world, including everywhere from New Zealand to Brazil.
The story is slightly different in Mexico. Cattle are not readily available, but that is not necessarily a problem. There have been increased cattle weights in the country, so much so that it is doing much to help offset the shortage.
These are just a few of the trends that you can expect in the cattle industry both in the US and abroad. This year is already showing signs of being a strong one, and we will be eagerly watching to see how the market develops throughout the coming months.
The beef seed stock breeders are the foundation of the beef industry because it's where the genetic building blocks of the industry come from. Flying H Genetics is working hard and incorporating several new tools like DNA testing to provide superior genetics so the entire industry can produce the worlds premier beef for US and world consumers.  We strongly encourage all segments of the industry to put more of their profits back into their business to make our beef products and services even better.
Comments? Let me know. – Dick