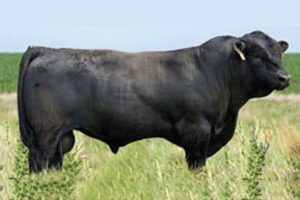 There are many types of cattle in the country and world today. One of the oldest types of German cattle breeds is called Gelbvieh—which is pronounced "Gelp-fee"—and it has been around for more than 150 years now. The Germans started breeding Gelbvieh around 1850, and through intensive breeding trials, they were initially able to turn Gelbvieh cattle into a popular type of draft and slaughter cattle by 1870. The Germans were known for being very strict with the breeding process, and by the early 1900s, they were only using the best possible bulls to breed Gelbvieh cattle.
The Evolution of Gelbvieh Cattle
For the first 100 years or so, Gelbvieh were pretty much exclusive to Germany. But by the late 1960s, Leness Hall, who was the director for International Marketing for Carnation Genetics, worked diligently to get Gelbvieh introduced to the U.S. Gelbvieh semen eventually made its way to America in the early 1970s, and in 1971, the American Gelbvieh Association was created. It took some time for Gelbvieh cattle to catch on in the U.S., but they steadily rose in popularity, as evidenced by the stats today:
There are now over 45,000 Gelbvieh cattle in the country
There are over 1,000 active members in the American Gelbvieh Association
In addition to utilizing Gelbvieh cattle in the U.S., many cattle ranchers have also helped push the Gelbvieh breed forward. There are many purebred Gelbvieh cattle in the U.S., but there are also many Balancer cattle, which carry both Gelbvieh and Angus traits. Balancer cattle were trademarked by the AGA and are considered to be a part of the Gelbvieh family.
Things to Know About Gelbvieh Cattle
Gelbvieh Cattle have the earliest puberty of beef breeds.
They're known for a quiet disposition.
They're known for robust ribeye muscle areas.
They're known for producing high quality meat
They're quite fertile thinks to having big testicular sizes.
They have great milking ability.
They're built to survive in the sun.
Why Gelbvieh Cattle Are Preferred By Ranchers
Further, Gelbvieh cattle are preferred by many ranchers because they have many maternal strengths, including the aforementioned quiet temperament and fertility. They also exhibit feed efficiency and other characteristics that make them profitable in the beef industry. The expectation is that they will continue to grow in popularity as more and more ranchers discover all of the benefits that come along with them.
At Flying H Genetics, we can help provide ranchers with the Gelbvieh cattle they need. Contact us today to hear more about Gelbvieh cattle.